Ohlins service and tuning at Plush Suspension
Founded by the legendary Kenith Ohlin in 1976, Ohlins suspension products quickly became a running theme on the winning machines of racers across the world in MotoGP, MXGP, F1 and now MTB!
And that's where we step in!
Plush is an official Ohlins service centre which means we have all the expertise, training, tools and knowledge to not only work on and service your Ohlins suspension but to fine-tune your setup and optimize your suspension for you and your bike.

So let's take a closer look at what that means!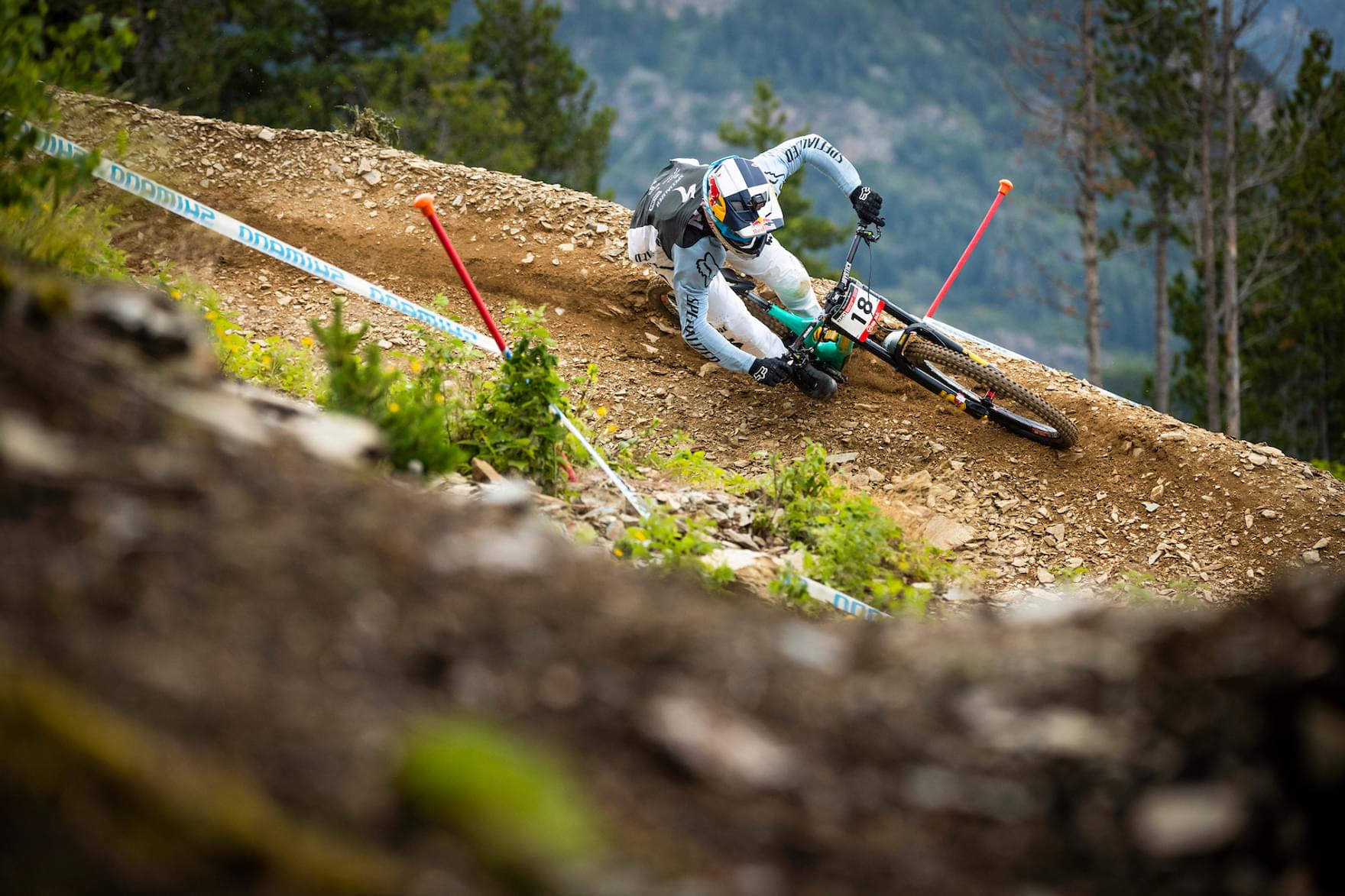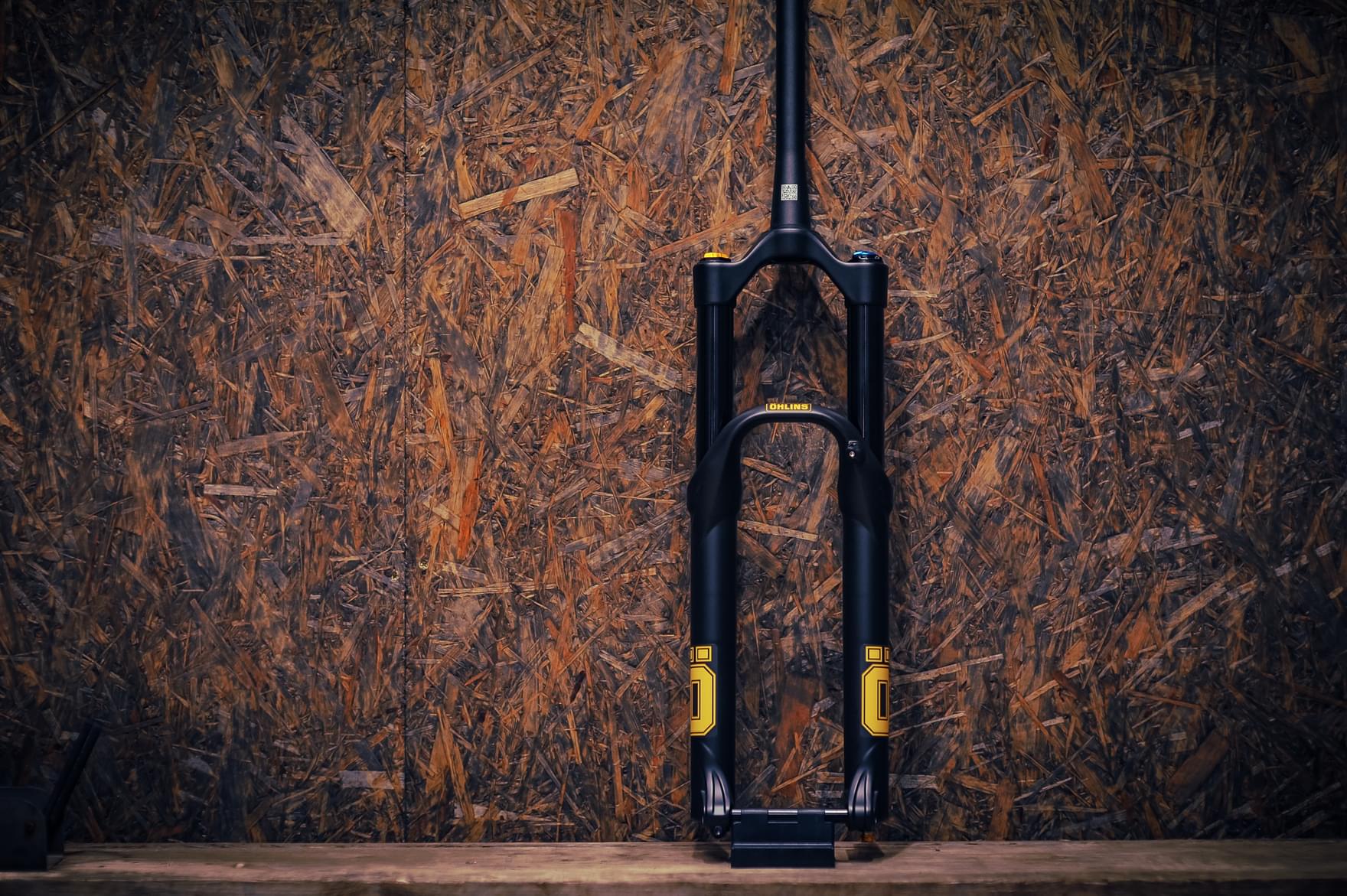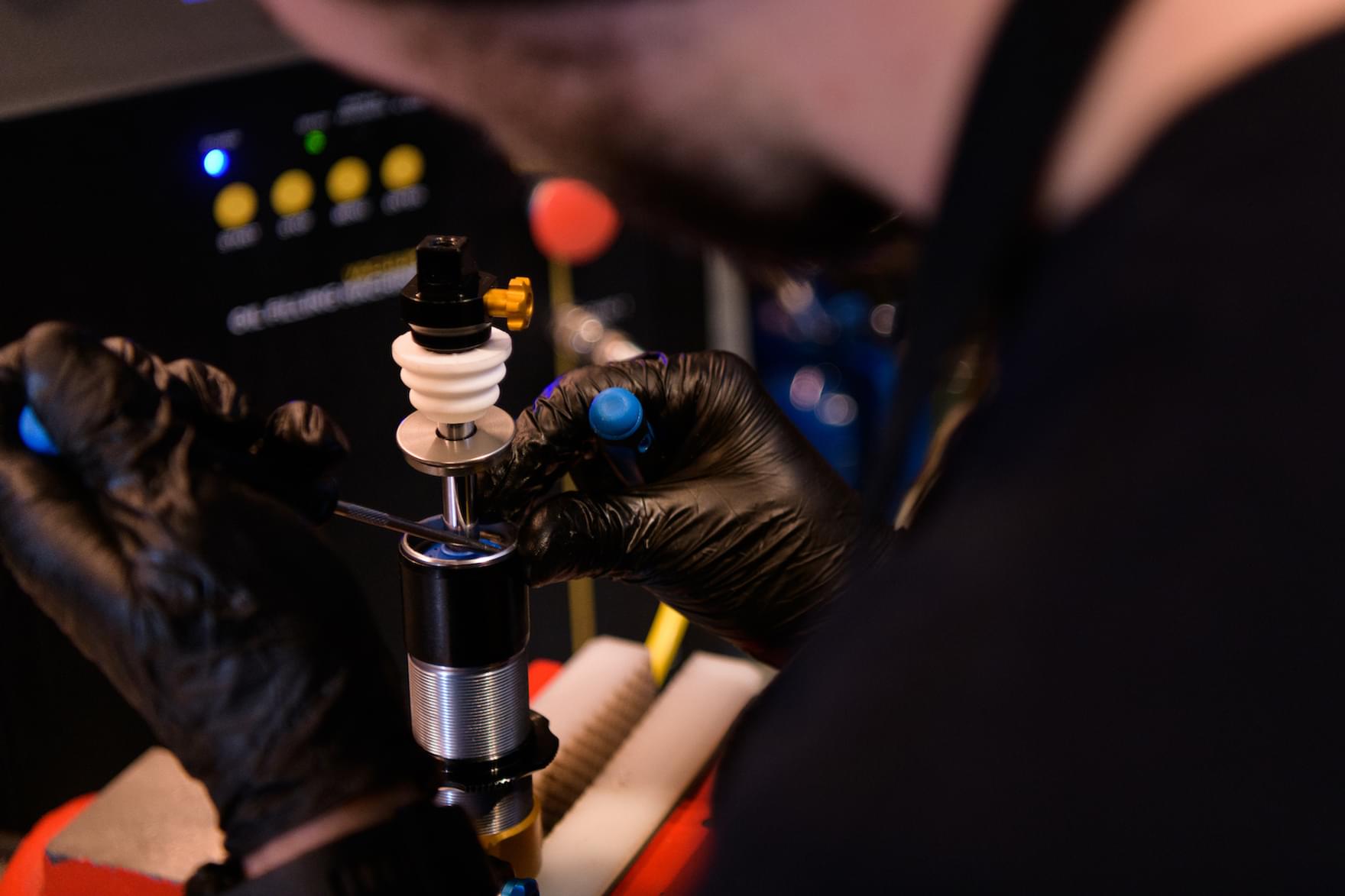 Ohlins Servicing
During our Ohlins suspension service, we completely strip and rebuild your fork or shock with Ohlins original equipment service parts and Ohlins performance suspension fluids and greases.
The technology in your Ohlins DH38, RXF 36 or RXF 38 or TTX rear shock is some of the leading suspension technology in the world and needs proper maintenance to keep it running Plush!
Alongside the standard Ohlins service procedures we like to add a few extras to your service options to give you the ultimate performance!
Custom Tuning Your Ohlins Suspension
Custom tuning is often seen as a dark art however with 40+ years of suspension knowledge and thousands of hours of Dyno testing Ohlins provides us with a bank of "tunes" to get your suspension running perfectly for your weight and riding style.
These are offered to us in a "settings bank" tuning solution from which we can pick ideal damper shim arrangements.
These shim arrangements work like leaf springs in your damper, restricting the flow of fluid past the damper piston. The firmer the shims the harder it is for fluid to flow through the piston.

The low-speed rebound and compression damping forces are controlled via a needle that sits inside the damper shaft and controls the flow of fluid by being advanced and retarded to restrict or increase the flow of fluid. This is all dealt with via the gold rebound adjuster on your Ohlins TTX shock or fork. See Fig 1
The high-speed damping force is dealt with through the lift of the shims on the main piston (See Fig 2) but also via the HSC valve assembly.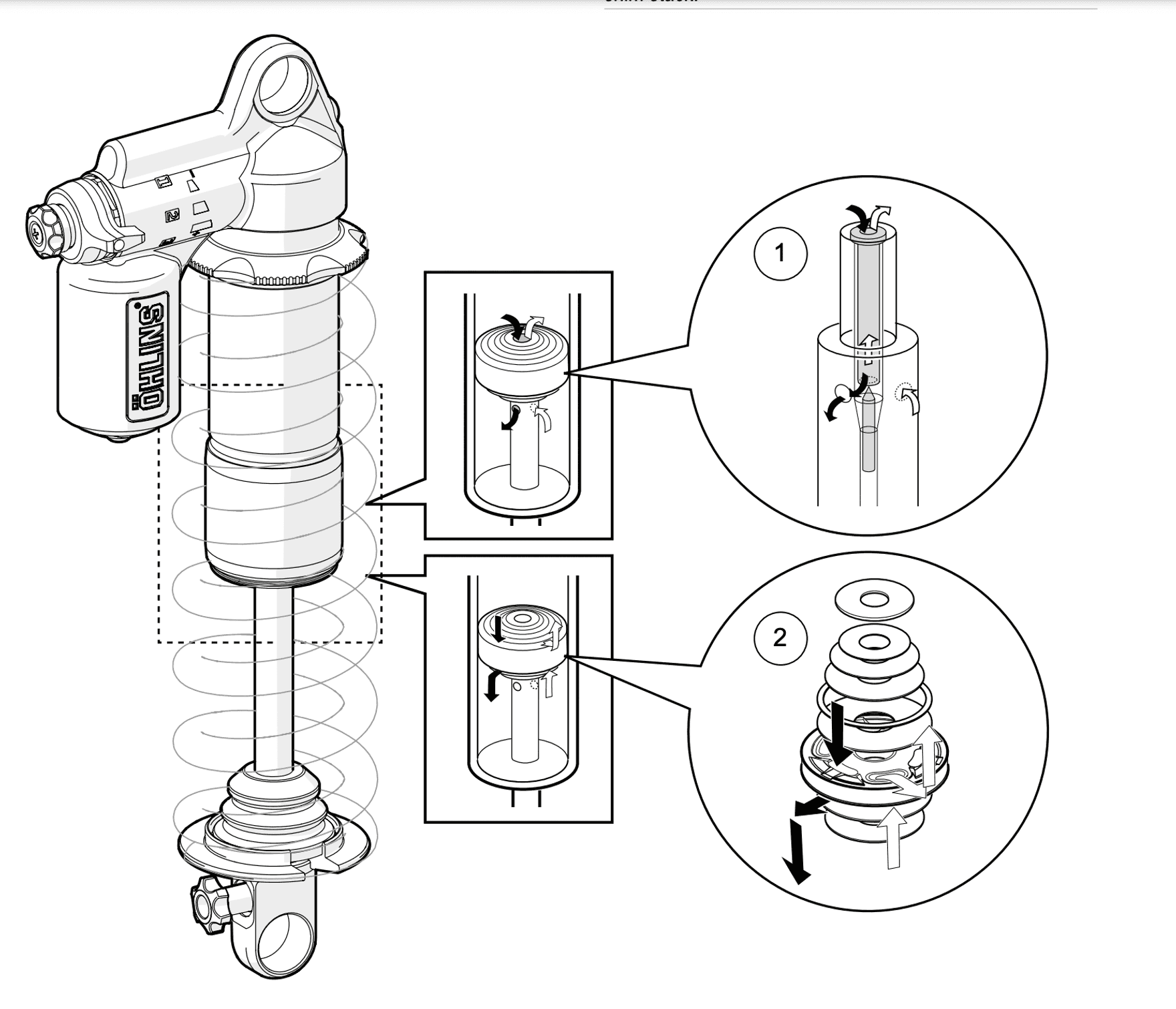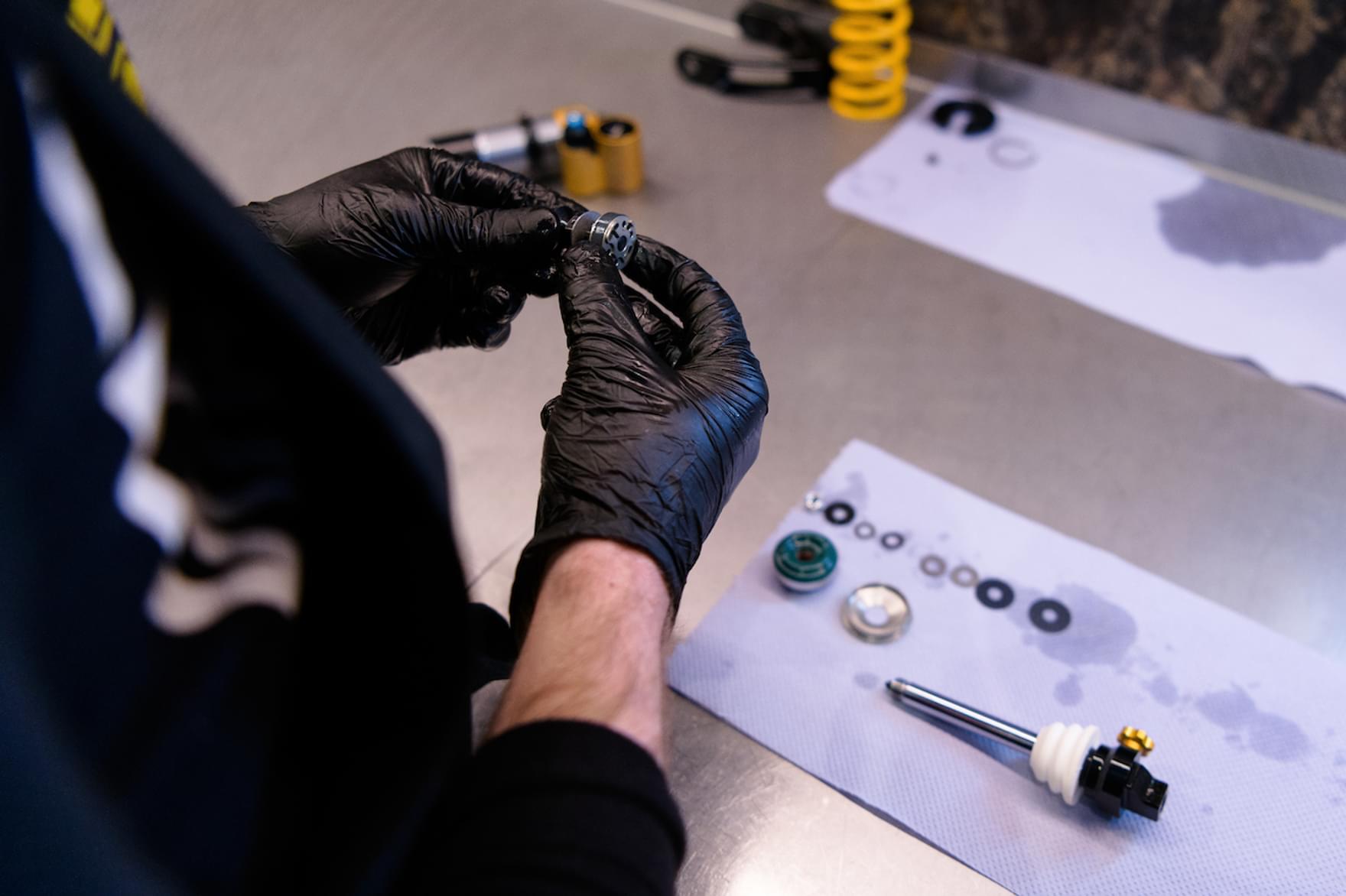 Tuning Compression
Tuning your Ohlins forks or shock compression allows us to optimize performance for low-speed damping and high-peed damping inputs.
For compression, these inputs can be considered to be your bodyweight affecting the damper (low-speed, LSC) and terrain inputs (high-speed, HSC).
These compression inputs are "damped" by the TTX twin-tube damper which features in both the TTX shocks and the RXf and Dh forks.
Your LSC and HSC adjuster on the top of your fork or on your TTX shock allow us to fine-tune the overall damper setting that is built into your damper.
With the Ohlins settings bank we can customise the damping force that your fork exserts irrespective of your adjuster settings and we have a wide range of tunes available for all weight ranges and riding styles.
The shim arrangement on the main compression piston dictates how much fluid is displaced into the HSC and LSC valve (Gold and Blue valves available. See below). Once we select the correct shim arrangement for your weight and bike leverage this force can be fine-tuned on your adjusters.
Tuning Rebound
Tuning rebound is ultimately more complex due to the high-speed rebound system in all Ohlins products being internally adjustable rather than externally adjustable but again we have got you covered with a wide range of settings available to us from Ohlins.
Your HSR and your LSR inputs are related to your spring rate/air pressure as well as the "unsprung" mass of your bike (the weight of your wheel/tyre/swingarm etc) so generally arent track/terrain induced and its important to get this right before you ride the shock.
Once we have calculated your spring rate we can then determine whether or not the stock tune that your damper comes with needs to change. For instance, there's a high chance that with spring rates above 580lb your shock will need a firmer rebound tune to deal with higher forces store and the release by the spring.
Below you can see the rebound and compression tunes available to us and the force curves that apply to those tunes but don't worry we will figure out what's right for you and your bike/riding style.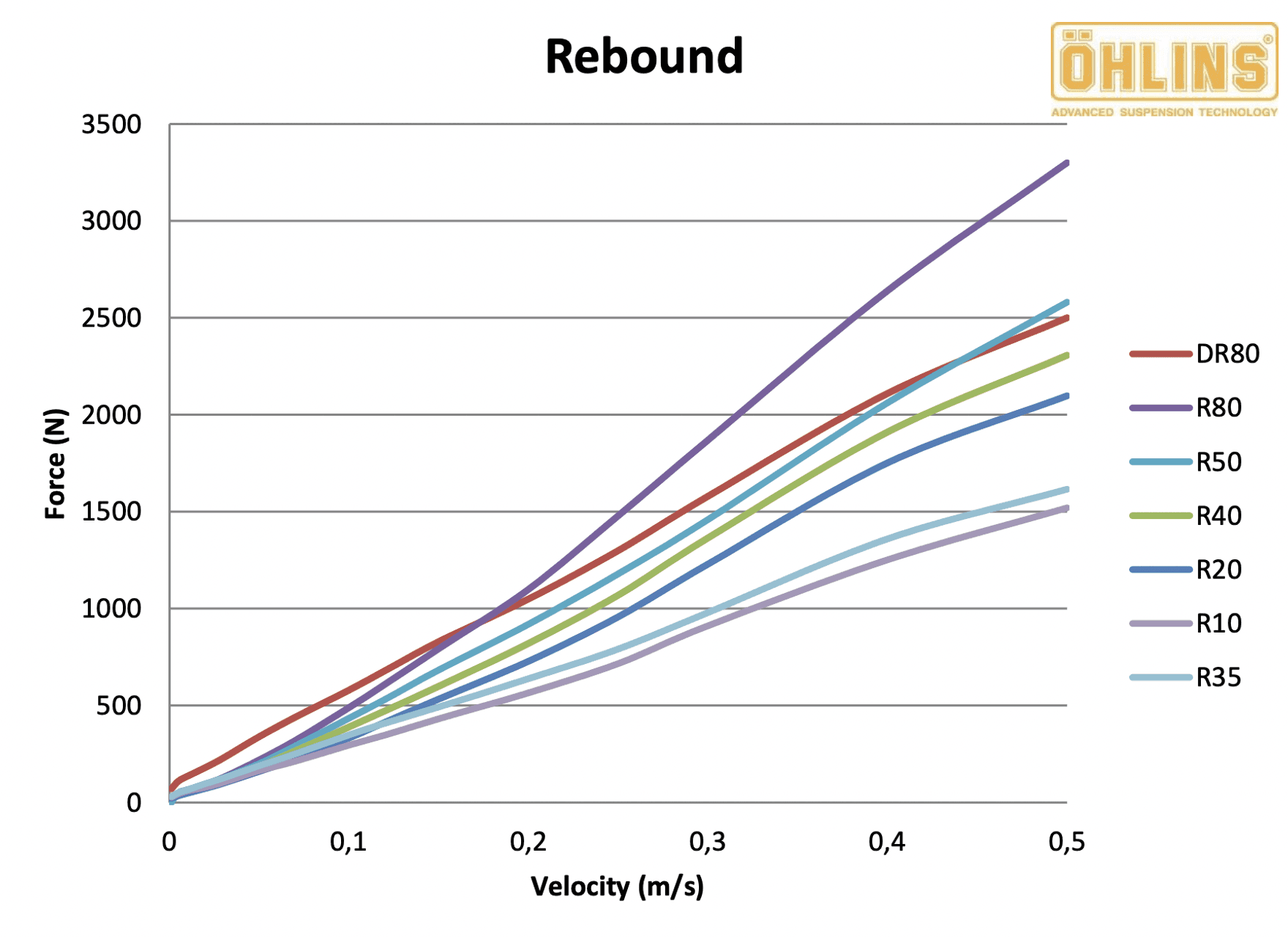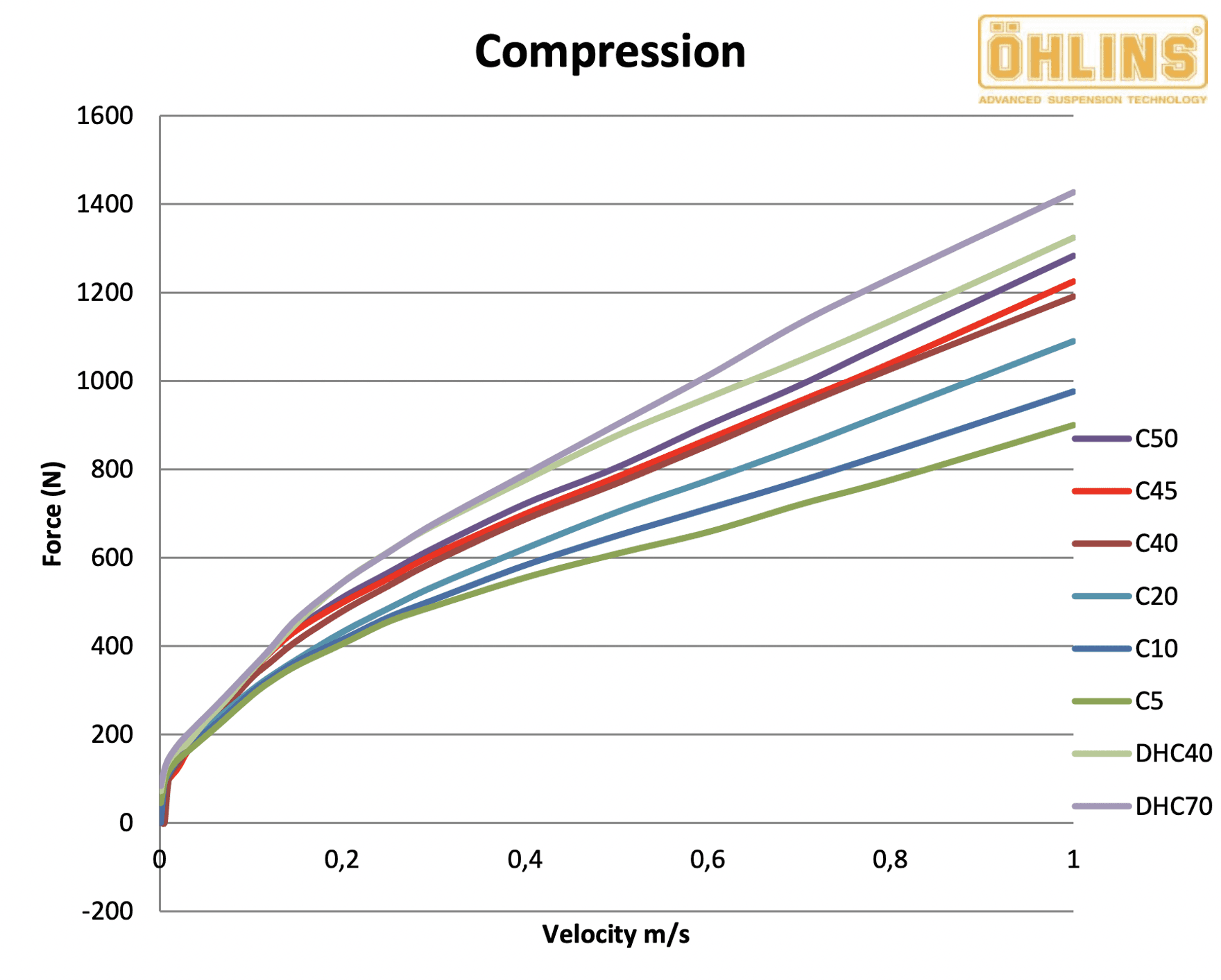 Ohlins TTX 22 M Compression Adjust Options
Ohlins also offer two compression valve options. Gold valve gives you 3 HSC options whilst the blue valve gives you a pedal platform.
BLUE HIGH SPEED COMPRESSION VALVE
The blue high speed compression adjust valve assembly is trail optimised offering 2 positions of tuning to suit varying terrain. The 3rd position 'lock out' the shock by closing the high speed compression circuit to enable a more efficient pedalling platform when required
GOLD HIGH SPEED COMPRESSION VALVE

The downhill specific gold high speed compression valve assembly is only found on 225 and 250 length shocks. It offers 3 positions of high speed compression control for on the fly adjustment to help find the sweet spot on varying tracks and conditions.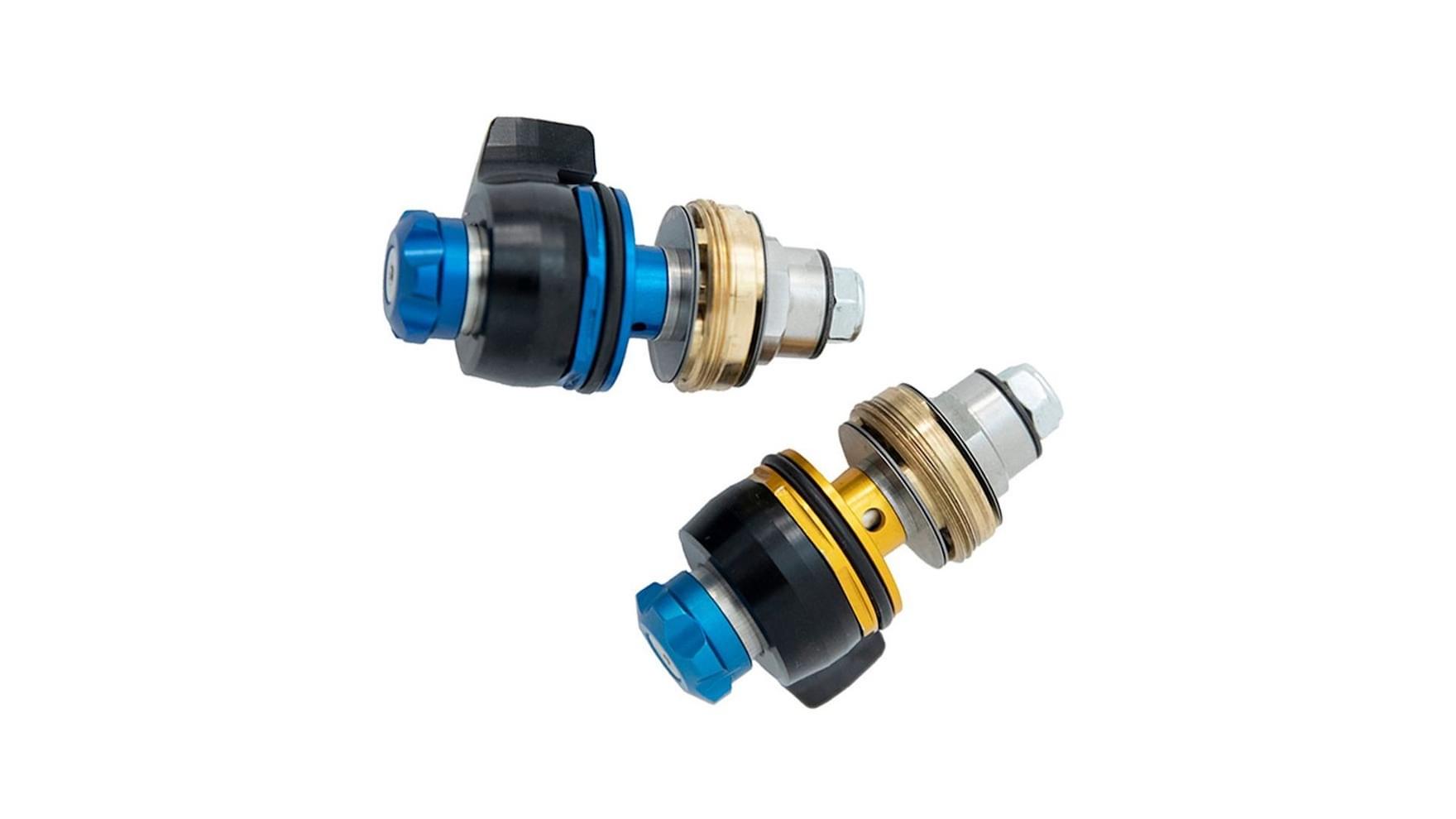 Ohlins PSG
We also have a direct link below for the Ohlins PSG (Performance Suspension Guide) to help you select the correct shock and spring rate for you and your bike!